The Friday Grab Bag is a weekly series that highlights fun, unique, and interesting happenings in Colorado libraries, and includes news from the Colorado State Library.
Let's open the Friday Grab Bag!
Encountering History
The award-winning documentary Chicanas: Nurturers & Warriors is being screened this week in the Pueblo community through a collaborative effort between the Colorado State University–Pueblo Library, the Pueblo Community College Library, the Pueblo City County Library District, and the El Pueblo Museum. A production of the City of Denver's Office of Storytelling, the film just won the Premio Omacati Cultural Heritage Award at the XicanIndie Filmfest. The film was shown on April 27 at both PCC and at CSU-P, and will be shown again on May 5 at the El Pueblo Museum and at PCCLD. A conversation with the audience follows each screening. Get your free tickets online.
West Custer County Library invites you to join Colorado author Jeff Broome on May 10 for a book talk and signing of his latest historical work, "Indian Raids and Massacres: Essays on the Central Plains Indian Wars." The book surveys events that occurred in Colorado, Kansas and Nebraska from 1864 to 1870. Learn more.
Art & Music
Look Ma, no brushes! Poudre River Public Library District is offering Paint Pouring for Teens, April 29 at Council Tree Library. Registration required.
Take a Musical Journey through Europe, April 29 at Basalt Regional Library. Musicians Emily Burr, soprano, Sarah Graf, cello, Sarah Biber, cello, and Charlotte McLain, harpsichord will perform chamber music from Purcell, Klein, and J.S. Bach. Registration required.
There are just a few more days to visit the Delta High School Art Show, on display at Delta Library through the end of April. Stop by during library hours to view these creative works.
Enjoy Sunday Swing, an evening of jazz music at Longmont Public Library on May 8. The event kicks off with a swing dance lesson at 3:30, followed by a concert from the Longmont All-Star Jazz Band from 4:00-5:00 pm. Learn more.
Learning for All
Are you burnt out on Zoom meetings? Join your peers and CLiC at one of their upcoming In Person Rural Meetup events. The first meetup will take place at Durango Public Library on May 4, followed by Lone Cone Library in Norwood on May 6. Learn more and register for these FREE events.
You are invited to Archives and Digital Collections 101, a two-day workshop in Cheyenne, WY on June 21 & 22, 2022. This FREE event is hosted by the Wyoming State Historical Records Advisory Board (SHRAB), in partnership with the National Historical Publications and Records Commission (NHPRC). Leigh Jeremias and Amy Hitchner from Colorado State Library will be the workshop presenters. Learn more and register.
Pick 'n' Mix
Estes Valley Library is hosting a Tree Giveaway event on April 30 in celebration of Arbor Day. The Town of Estes Park and its Citizen Parks Advisory Board will give away 350 free blue spruce saplings on a first-come, first-served basis. Learn more.
Lake County Public Library is hosting a launch party for their new Tool Library on May 1. Stop by between 1:00 and 4:00 pm to learn about this new collection and service. Learn more.
Where can sci-fi fans and yoga practitioners connect? At Bemis Library's May The Force Be With You: Yoga and Meditation, led by self-proclaimed yoga nerd Heather on May 4. Register online.
Mancos Public Library and Mancos Early Learning Center Parent Committee are partnering to present Touch a Truck, a hands-on event for families on April 30. Children can explore all types of vehicles and meet with people who help build, farm, protect, and serve our community. The event will feature food, activities, and giveaways. Learn more.
Don't toss it, fix it with the help of experts at Pikes Peak Library District's Woodshop Repair Cafe. The event will be held at Manitou Springs Library Woodshop on April 30 from 1:00 to 4:00 pm. View event details to learn what items are appropriate to bring and to register.
Enjoy learning how to shop for and prepare healthy, low-cost meals with help from the Morgan County Family Center. East Morgan County Library District is hosting this family Cooking Matters class on May 3. Children are welcome but childcare will also be provided. Event calendar.
What's New at the Colorado State Library
Learning Opportunities
CSL in Session: Working with Tweens: What's up with these "in-betweeners"? In this session, gain skills and knowledge to become equipped, excited, and empowered to better serve this fun age group. Learn about typical tween development, collect tips for positive interactions with tweens, and practice your newfound knowledge during scenario discussions. May 12, 12:00 – 1:00 pm. Join online.
Online Learning Opportunities in April 2022 for Library Staff. Browse this great list of free online learning opportunities shared with us by the Wyoming State Library.
SWIFT Migration Update
Read the latest about Phase 2 of the SWIFT migration as well as other news about Colorado's interlibrary loan landscape.
Library Jobline
Are you considering a job change this year? Check out Library Jobline for hot new library employment opportunities, like this selection from around Colorado.
---
This post is part of the Spotlight on Sharing initiative, which aims to increase the visibility of resource sharing in Colorado libraries. Do you have a story from your library to share? Email Amy Hitchner, ahitchner@coloradovirtuallibrary.org.
All images are from the Colorado Historic Newspapers Collection, a service of the Colorado State Library.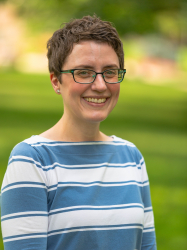 Latest posts by Amy Hitchner
(see all)