The Friday Grab Bag is a weekly series that highlights fun, unique, and interesting happenings in Colorado libraries, and includes news from the Colorado State Library.
Let's open the Friday Grab Bag!
Earth Day
Learn about this year's Earth Day theme, "Invest in Our Planet," and how libraries can support ALA's sustainability value in this recent post from Sara Viner of CSL's Library Research Service.
Visit the Earth Day Environmental Fair on April 23 at Smoky Hill library, a program from Arapahoe Libraries. The event will feature local sustainability and recycling experts and will have information available on how you can reduce your carbon footprint. Learn more.
Children of all ages are invited to Woodland Park Public Library to celebrate Earth Day by making a Wildflower Seed Bomb. Rampart Library District will host this event on April 23. Event calendar.
Mesa County Libraries and The Green Team of Unitarian Universalist Congregation of the Grand Valley will screen the first episode of the documentary H2O the Molecule that Made Us on April 23 at Central Library. The viewing will be followed by a presentation by local farmer Tad Hutchins on water conservation on the Western Slope. Register online.
Pueblo City-County Library is hosting a Wildflower Planting Party on April 23 at Giodone Library, featuring Hollie David from Pueblo Zoo. Families will learn about bees and other pollinators in addition to planting wildflowers. Learn more.
Denyse Schrenker of the Colorado State University Extension office will be In the Dirt at Basalt Regional Library's Community Garden Plot on April 22. Come along for some soil sampling and to determine what's needed for a great harvest this year. Kitchen garden seed packets will be available. Learn more.
Wilkinson Public Library and True North are partnering up to organize an Earth Day Cleanup on April 23. Teens in grades 7-12 can participate alone or with a group of friends. There will be a prize for the most trash collected. Library staff will also sign off on volunteer hours. Learn more.
Pikes Peak Library District will host local gardener Connie Hamblin in a seed library program on Edible Gardening and Rain Water Gathering. Join her on April 23 at High Prairie Library to learn about edible flowers and how to gather rain. Register online.
Pick 'n' Mix
Boulder Public Library's Family Play Festival is April 22-25 at different branch locations. Families with children under five can engage in play, sing, read, write, and talk activities at various stations, then take home crafts and prizes. Learn more.
Enjoy the sweet sound of celtic harp music! The Harplanders from Colorado Celtic Harp Society will perform at Englewood Public Library's Reading Circle on May 7 at 2:00 pm. Learn more.
You Got This: Life Skills for Independent Living is a monthly series at High Plains Library District where young people ages 14-23 can learn "adulting" skills. The topic for April 26 is "Preparing for College & Financial Aid", followed by "Career Planning" on May 24 and "Money Matters" on June 28. Register online.
In the News
Jefferson County Public Library recently opened its Express Library, the first of its kind in the nation. Located in west Arvada, the Express Library is a full self-service location without library staff onsite. To use it, library card holders register online and then gain access with their library account PIN. Services include holds pickup, browsable popular title collections for adults and children, WiFi access, and more. A recent article in Government Technology elaborates on the project.
Learning for All
Registration closes on 4/22 for the 2022 Colorado Resource Sharing Conference (formerly the Colorado ILL Conference) returning virtually this year on April 27-28. More information and agenda are on the conference website.
CLEL (Colorado Libraries for Early Literacy) is seeking presenters for CLELCON2022, scheduled for October 6 & 7. The virtual conference offers two different opportunities to share your knowledge and experience: Break Out Session Presenters (submit a proposal) and Discussion Facilitators (submit an interest form). All presentations will be delivered live virtually via Hopin. Proposals will be accepted April 18 – June 17.
Funding Opportunities
Early Childhood
Early Milestones Colorado, in partnership with Trust for Learning, is pleased to announce the Expanding Ideal Learning Environments In Pre-K Through Kindergarten grants program. The program will provide $100,000 in grants to school- and community-based programs who serve pre-kindergarten- and kindergarten-aged children wishing to adopt a comprehensive early learning approach aligned with the Principles of Ideal Learning. More information can be found here, including the Request for Proposals (RFP), FAQ page, and registration information for an optional informational webinar (April 27th, 12:00 – 1:00 p.m.)  and office hours (April 28th, 3:30 – 5:00 p.m.).
If interested, please submit a brief Intent to Respond Form by April 29th at 5:00 p.m. Proposals are due May 27th at 5:00 p.m. Please direct questions to Cathrine Floyd (cathrine@trustforlearning.org).
Historic Collections
The Colorado Historical Records Advisory Board (CHRAB) is happy to announce this year's funding opportunities from the National Historical Publications and Records Commission (NHPRC) for the fiscal year 2022-2023 Re-Grant session. Six grants of $5,000 will be awarded to eligible applicants around the State of Colorado. The grant period for these funds is July 1, 2022 – June 30, 2023.
CHRAB is accepting draft applications through May 18; final applications are due by June 15. A wide variety of projects will be considered, including digitization, preservation needs, disaster planning, improving accessibility to collections, and purchasing supplies. Special consideration will be given to institutions in smaller, rural areas of Colorado; however, please note that projects for newspaper digitization will not be eligible. More details are available here.
Recruitment Resource from CLiC
Colorado Library Consortium (CLiC) is pleased to announce the CLiC Guide for Rural & Small Libraries: Recruiting & Hiring a Rural Public Library Director.
A few highlights:
"Director Success Stories" (part of the Intro) featuring some of the best and brightest of Colorado's small rural library directors.
Lots of tools: templates, rubrics, and a planning guide for the whole process that can be customized for each library's needs.
FAQs on forming a search committee, interviewing, and the finalists process (Including the 2021 legislation that changed the requirement to post UP TO three finalists.) All are based on REAL questions that library boards asked CLiC consultants while hiring a director.
These tools can also be adapted to use for ANY hiring process at your library.
Best of all, the guide comes with the Colleague on Call Team—CLiC's free library consultants that can work with rural libraries as they search for their next library leader. So spread the word!
What's New at the Colorado State Library
Learning Opportunities
CSL in Session: Working with Tweens: What's up with these "in-betweeners"? In this session, gain skills and knowledge to become equipped, excited, and empowered to better serve this fun age group. Learn about typical tween development, collect tips for positive interactions with tweens, and practice your newfound knowledge during scenario discussions. May 12, 12:00 – 1:00 pm. Join online.
Online Learning Opportunities in April 2022 for Library Staff. Browse this great list of free online learning opportunities shared with us by the Wyoming State Library.
Library Research Service
Library Jobline
Are you considering a job change this year? Check out Library Jobline for hot new library employment opportunities, like this selection from around Colorado.
---
This post is part of the Spotlight on Sharing initiative, which aims to increase the visibility of resource sharing in Colorado libraries. Do you have a story from your library to share? Email Amy Hitchner, ahitchner@coloradovirtuallibrary.org.
All images are from the Colorado Historic Newspapers Collection, a service of the Colorado State Library.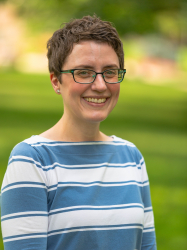 Latest posts by Amy Hitchner
(see all)