The Friday Grab Bag is a weekly series that highlights fun, unique, and interesting happenings in Colorado libraries, and includes news from Colorado State Library.
Let's open the Friday Grab Bag!
National Library Week
Garfield County Libraries is celebrating NLW with a week of Cake Parties. Each branch will host their own party—enjoy the fun while the cake lasts! See the schedule of events.
Clearview Library District's NLW events include a "shelfie" contest, the Windsor-Severance Library Re-opening Celebration, and themed dress-up events. View the schedule.
Summit County Library invites you to Celebrate National Library Week with a week's-worth of events, like themed dress-up days, coffee with the director, a stuffed animal sleepover, and more. See all the ways to celebrate.
Artists, Writers, and Poets
Jefferson County Public Library invites young children and their families to Literacy Through the Arts with Cleo Parker Robinson Dance, April 23 at Columbine Library. Explore diverse cultures through interactive movement and spoken word. Event details.
Celebrate National Poetry Month at Longmont Public Library with Blackout Poetry & Color on April 27. Adults are invited to transform an old book into a poetic work of art. Register online.
West Custer County Library is hosting a special event from Westcliffe Writers' Group on April 26. Guest speaker Julie Van Laanen will present Publishing 101: The Good, the Bad, and the Ugly, an opportunity to learn about the publication process from the perspective of an author and owner of an independent publishing house. Event details.
DIY
Pikes Peak Library District is hosting All Pikes Peak Makes, a maker exhibit on April 29 from 10:00 am to 3:00 pm at Library 21c. Join them for the event as you spend the day celebrating ingenuity in the Pikes Peak region – by tinkering, thinking, and, of course, making! If you are interested in exhibiting at the event, submit your application by April 22.
Durango Public Library's Great Garden Series kicks off with Planter Decorating for adults on April 26. They will be upcycling and decorating tin can planters, perfect for starters and windowsill herbs. Event details.
Mesa County Libraries invites families to a Sunflower Planting party on April 22 in the library's Discovery Garden. The sunflowers will grow into a shady reading nook to enjoy this summer. Kids will also plant their own sunflower to take home. Learn more.
Pitkin County Library is hosting Thrifty Kitchen Gifts, an all-ages event on April 22. Participants will assemble DIY cookie and granola mixes, perfect as gifts or to enjoy at home. Event details.
Pick 'n' Mix
CSU's Morgan Library is hosting a National Library of Medicine traveling exhibition through May 15. "For All the People: A Century of Citizen Action in Health Care Reform" tells the lesser-known story of how the movements of ordinary citizens helped shape the changing American health care system. Read the story.
Pueblo City-County Library District is Celebrating Pueblo Youth with a poster exhibition made up of materials from PCCLD collections. Visit the exhibition through the end of April at the Rawlings Branch.
Wilkinson Public Library is holding Drop-In Ping Pong most Tuesdays and Thursdays in April. Stop by the next event on April 25 at 11:00 am. Learn more.
Estes Valley Library invites you to Outdoor Storytime & Car Seat Safety on April 26 at Stanley Park. Join them for storytime and giveaways, plus car seat checks from Estes Valley Fire Department and other safety info from the American Red Cross. Register online.
Fort Morgan Library is hosting a Teen Night Out with crafts and games on April 21. Bring a friend and enjoy some stress-free crafting time and snacks. Contact the library to register.
High Plains Library District is hosting Teen Mystery Party: Find the Spy Before You DIE, an interactive event on April 25 at Carbon Valley Regional Library. Participants will play characters and help to identify the spy in their midst. Register online.
What's New at Colorado State Library
Calling all Catalogers!
Resource Kits
Library Services Spotlight
Colorado State Publications Library Blog
Learning Opportunities
Library Jobline
Are you considering a job change this year? Check out Library Jobline for hot new library employment opportunities, like this selection from around Colorado.
---
This post is part of the Spotlight on Sharing initiative, which aims to increase the visibility of Colorado library programs and resource sharing. Do you have a story from your library to share? Email Amy Hitchner, ahitchner@coloradovirtuallibrary.org.
All images are from the Colorado Historic Newspapers Collection, a service of Colorado State Library.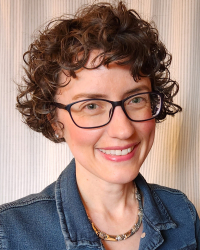 Latest posts by Amy Hitchner
(see all)