The Friday Grab Bag is a weekly series that highlights fun, unique, and interesting happenings in Colorado libraries, and includes news from the Colorado State Library.
Let's open the Friday Grab Bag!
National Poetry Month
Aurora Public Library is hosting a Poetry Reading on April 30 at Martin Luther King Jr. Library. Participants can read famous poems and their own creations. Register.
As part of their National Poetry Month and Older Americans Month programming, Denver Public Library is offering The Art of Poetry, a poetry writing workshop for older adult poets of all levels. The first event is April 18 and will continue to be offered throughout April and May. See the schedule of events.
Teens in Delta County are invited to Cedaredge and Delta Libraries on April 16 to pick up a free Blackout Poetry Kit. The kits include book pages, a pencil, a pen, and a black marker, as well as various examples of blackout poetry for inspiration. Completed poems will be displayed at the library. Learn more.
Join Durango Public Library for Word Honey, a poetry open mic night on April 20. Come to support local poets or be brave and share an original work! More info.
Alejandro Jimenez, 2021 National Mexican Poetry Slam Champion, will present Poetry As The Means We Need: A bilingual poetry workshop and reading, hosted by Longmont Public Library on April 18. The event will take place at City Council Chambers; attendees can register for the workshop, the reading, or both. Learn more.
On April 18, Loveland Public Library is hosting Teen Cherry Blossom Haiku in celebration of Japanese cherry blossom season and National Poetry Month. Participants will create their own blossom decoration and compose a thematic haiku. Learn more.
Learning for All
Registration is still open for the 2022 Colorado Resource Sharing Conference (formerly the Colorado ILL Conference) returning virtually this year on April 27-28. More information and agenda are on the conference website.
Celebrations
Denver Public Library is celebrating the grand opening of its newly renovated Children's Library at Central Library. There will be a ribbon cutting ceremony on April 24 at 1:00 pm followed by tours, performances, special treats and family friendly activities.
Pick 'n' Mix
West Custer County Library will host resident Kevin Rhodes in a presentation on Downsizing and Decluttering, April 26 at 9:30 am. Kevin will discuss strategies for dealing with emotional attachments and for tackling various types of clutter in your house. Contact the library to register.
Jam with some fellow strummers—Salida Ukes meets every other Wednesday at Salida Regional Library. The next meetup is April 20 from 5-7pm. Events calendar.
Get creative and brew something delicious at Fort Morgan Library's Learn to Make Your Own Tea program on April 30. Seats are limited; registration is required.
What's involved in taking care of a pet? Pikes Peak Library District invites kids ages 9-12 to Critter Club: Pets 101: The Basics to learn about the different needs of cats, dogs, birds, fish, reptiles, and other common pets. This station-based learning experience will be held at Calhan Library on April 19. Registration required.
Get 'Started' with Sourdough at Nederland Community Library—learn how to maintain a sourdough starter and use it to bake your own bread. The class will be offered in-person and online April 21. Registered participants can pick up the starter from the library.
Celebrate Children's Day on April 16 with Poudre River Public Library District by attending a watch-party and art workshop with renowned Israeli artist Hanoch Piven. Attend in person at Old Town Library and create a one-of-a-kind self-portrait, or watch from home via Zoom. Register online.
What's New at the Colorado State Library
Learning Opportunities
Quick Bites: Serving Spanish Speaking Caregivers. Join Claudeth Castellanos from the Loveland Public Library and explore best practices for supporting Spanish speaking parents and Family, Friend, and Neighbor caregivers. All children can develop early language and literacy skills in a culturally responsive library environment focused on caregiver support. April 19, 12:00 – 12:20 pm. Link to meeting.
The K-12 Library Connection: Short Bytes for the K-12 Library Community. Vol. 1, Issue 5 focuses on the many facets of Collection Development in the school library.
CSL in Session: Working with Tweens: What's up with these "in-betweeners"? In this session, gain skills and knowledge to become equipped, excited, and empowered to better serve this fun age group. Learn about typical tween development, collect tips for positive interactions with tweens, and practice your newfound knowledge during scenario discussions. May 12, 12:00 – 1:00 pm. Join online.
Online Learning Opportunities in April 2022 for Library Staff. Browse this great list of free online learning opportunities shared with us by the Wyoming State Library.
Colorado State Publications Library
Library Jobline
Are you considering a job change this year? Check out Library Jobline for hot new library employment opportunities, like this selection from around Colorado.
---
This post is part of the Spotlight on Sharing initiative, which aims to increase the visibility of resource sharing in Colorado libraries. Do you have a story from your library to share? Email Amy Hitchner, ahitchner@coloradovirtuallibrary.org.
All images are from the Colorado Historic Newspapers Collection, a service of the Colorado State Library.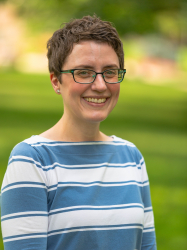 Latest posts by Amy Hitchner
(see all)