The Friday Grab Bag is a weekly series that highlights fun, unique, and interesting happenings in Colorado libraries, and includes news from Colorado State Library.
Let's open the Friday Grab Bag!
Tea Time
In celebration of National Library Week, Alamosa Public Library invites you to A Very Merry Unbirthday Party on April 28. Enjoy cake, tea, and community at this all-ages Alice in Wonderland themed party. Event details.
Young children and their teddy bears are invited to a Teddy Bear Tea. Clearview Library District will host the storytime, tea party, and crafting event on April 17 at Windsor-Severance Library. Registration required.
Salida Regional Library is hosting a Children's Tea Party on April 16 for kids ages 3-10. Contact the library for details.
The More You Know
Denver Public Library presents a virtual Evening with author Rick McIntyre, Author of The Alpha Female Wolf, and Tom Zieber of the Southwest Colorado Wolf Cooperative, April 21 at 6:00 pm. McIntyre has spent more than forty years watching wolves in America's national parks, over twenty-five of those years in Yellowstone, where he has accumulated over 100,000 wolf sightings, worked on the Yellowstone Wolf Reintroduction Project, and educated the public about the park's wolves. Registration is free (but required) and open to the public via Zoom.
Garfield County Libraries is hosting a 3-part discussion series on the risks of extensive screen time for teenagers and children. Screenagers will take place on April 17, 24, and May 1 at Rifle Branch Library. Series details.
Cañon City Public Library will host Cache la Poudre: people, gunpowder, the River, a presentation on April 22 at 2:00 pm. Storyteller Dave Lively will take you on a journey between the colorful walls and under the riffles and torrents of Poudre Canyon. Event details.
Colorado Humanities and Center for the Book are pleased to announce that the 2023 Colorado Book Awards finalists will read in-person at a variety of Pikes Peak Library District branches. The April 15 reading at East Library will focus on Historical Fiction, History/Biography, and Pictorial categories. View the schedule of readings.
Lafayette Public Library is holding a Teen Job Fair (ages 14-18) on April 15 from 10:00 am to 5:00 pm. This free event will feature representatives from the City of Lafayette and other local area businesses. Learn more.
Summit County Library is partnering with TEDxBreckenridge to offer So you want to give a TEDx talk? Crafting your big idea, a workshop on April 19 at the South Branch. No registration required.
Pick 'n' Mix
Poudre River Public Library District has added a fully-electric, zero-emission mobile library/bookmobile to its outreach services. The mobile library, named Evie, is a Transit 350HD Cargo Van model and the first of its kind in Colorado and the Rocky Mountain region. The public is invited to Meet Evie on Earth Day, April 22 from 10:00 am to 1:00 pm at Old Town Library.
High Plains Library District will host the Boulder Children's Chorale for an afternoon of Stories and Singing on April 15 at Erie Community Library. Children will have an interactive experience connecting movement to music. Event details.
Celebrate spring with your very own Flower Crown! Aurora Public Library invites you to this adult crafting program on April 15 at Martin Luther King Jr Library. Register.
Get out your proton packs—Ghostbusters Themed Laser Tag is Jefferson County Public Library's Teen After Hours event on April 14 at Columbine Library. Registration required.
Estes Valley Library invites you to join author and artist Memo Plastilina for a family friendly clay craft program on April 19. Get a free signed book while supplies last! Event details.
Are you curious about woodworking? Mesa County Libraries is offering Woodturning & Woodcarving, led by experienced woodworker Buck Taylor, on April 18 at Clifton Branch. Event details.
Pueblo City-County Library is offering Seed Starting 101 for Kids on April 18 at Patrick A. Lucero Library. Instruction, materials, and seeds will be provided. Learn more.
What's New at Colorado State Library
Library Services Spotlight
Book Club Resource
Learning Opportunities
Library Jobline
Are you considering a job change this year? Check out Library Jobline for hot new library employment opportunities, like this selection from around Colorado.
---
This post is part of the Spotlight on Sharing initiative, which aims to increase the visibility of Colorado library programs and resource sharing. Do you have a story from your library to share? Email Amy Hitchner, ahitchner@coloradovirtuallibrary.org.
All images are from the Colorado Historic Newspapers Collection, a service of Colorado State Library.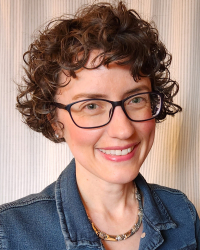 Latest posts by Amy Hitchner
(see all)