The Friday Grab Bag is a weekly series that highlights fun, unique, and interesting happenings in Colorado libraries, and includes news from the Colorado State Library.
Let's open the Friday Grab Bag!
Spring Plants
Bring a houseplant to trade to Ignacio Community Library's Plant Swap on April 22. Houseplants and garden starts or seeds are welcome. The more unusual the better! Events calendar.
Durango Public Library's Great Garden Series begins in April. This twice-monthly series features useful topics for home gardeners and crafters. This month's topics are 'Create a Simple Hydroponic System' (April 13) and 'Make a Hammered Flower Tote Bag' (April 27). See the events calendar for more details.
The Messy Mondays series from Gunnison County Libraries features a new science, art, or building theme every week. On April 4 at Crested Butte Library, participants will get messy (and have fun) planting kitchen herbs. Events calendar.
Life & Loss
The Life Stories Group at Nederland Community Library meets the 2nd and 4th Wednesday of every month to share their memoirs and experiences. The next meeting is April 13. View events calendar.
Helping a senior parent with an important transition can be made a little less stressful with some preparation. Get tips about housing, paperwork, and care from Monica E. Young at Before the Time Comes, presented at Cañon City Public Library on April 9. Learn more.
Dr. Edith Johnson will present I Am Not Myself: The Sense of Loss at Delta Library on April 9. Her presentation will address the grieving process and how it impacts self-identity. Learn more.
Learning for All
The 2022 Colorado Resource Sharing Conference (formerly the Colorado ILL Conference) returns virtually this year on April 27-28. More information and agenda are on the conference website, and registration is open.
Pick 'n' Mix
Visit Lone Cone Library in Norwood on April 7 for their James Webb Telescope Presentation. Childcare will be provided for registered participants.
Aurora Public Library is hosting a family Eggstravaganza at Tallyn's Reach Library on April 16. Bring a basket for the egg hunt and stay for craft time. Learn more.
Watch historical figures come to life at Estes Valley Library's Young Chautauqua Performances. Come for the presentation on April 9 at 4:00 pm and stay for the reception. Events calendar.
Make some serious progress on your quilting projects: Lake County Public Library is holding a weekend-long Quilters Retreat from Friday, April 8 through Sunday, April 10. Learn more.
What's New at the Colorado State Library
Learning Opportunities
Public Libraries and the 4-Day School Week. Colorado has more school districts on a 4-day school week than any other state–about 65%! During this online meeting, learn of examples of how some libraries are addressing the situation; there will also be plenty of time to share your own experiences, discuss challenges, and exchange ideas around this topic. RESCHEDULED for April 6, 12:00 – 1:00 pm. Link to meeting.
Quick Bites: Executive Function: Learning How to Learn. This online webinar will provide a brief introduction to executive function skill-building in the library, a few simple ideas to help you expand or get started on including these skills in your work right away and select resources for learning more about the impact of executive function on lifelong learning. April 12, 12:00 – 12:20 pm. Link to meeting.
Quick Bites: Serving Spanish Speaking Caregivers. Join Claudeth Castellanos from the Loveland Public Library and explore best practices for supporting Spanish speaking parents and Family, Friend, and Neighbor caregivers. All children can develop early language and literacy skills in a culturally responsive library environment focused on caregiver support. April 19, 12:00 – 12:20 pm. Link to meeting.
CSL in Session: Learn how a Continuity of Operations Plan (COOP) Creates a Roadmap to Meet Community Needs No Matter What. Learn how a COOP can help not only with fires, pandemics, or cyber-attacks, but also in planning to provide uninterrupted services at any time. April 14, 12:00 – 1:00 pm. Join online.
Library Jobline
Are you considering a job change this year? Check out Library Jobline for hot new library employment opportunities, like this selection from around Colorado.
---
This post is part of the Spotlight on Sharing initiative, which aims to increase the visibility of resource sharing in Colorado libraries. Do you have a story from your library to share? Email Amy Hitchner, ahitchner@coloradovirtuallibrary.org.
All images are from the Colorado Historic Newspapers Collection, a service of the Colorado State Library.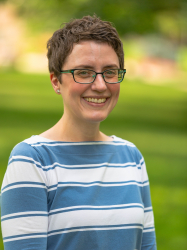 Latest posts by Amy Hitchner
(see all)