The 2018 Colorado Teen Video Challenge has launched! Sponsored by the Collaborative Summer Library Program (CSLP), this contest invites teens, 13-18, to create short videos (30-90 seconds long) that promote reading and libraries to other teens and interpret the 2018 CSLP theme of music.
This is a great project for a library's Teen Advisory Board; teen volunteers; a high school video production class or club; teens interested in acting, filming, creative writing, and video editing; and all creative teens in your community! The idea is to involve teens in summer learning, before and during the summer months, by being part of the process. This is a great opportunity for teens to display their creativity and have their ideas heard before a state and national audience.
The videos may be filmed anywhere, using any equipment. Videos will be judged on creativity, message clarity and relevance, motivation and inspiration, and overall impact.
The winning teen/teen team will receive a cash prize of $100, and the winner's public library will receive a gift certificate from Upstart/DEMCO. The winners will be announced by CSLP in April 2018.
The contest deadline is February 26, 2018. Learn more and watch videos from the 2017 Colorado winner and finalists.
Questions? Please contact Beth Crist, crist_b@cde.state.co.us. We look forward to seeing videos from your teens this winter!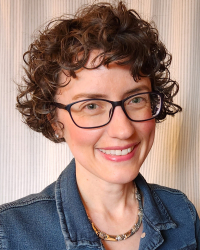 Latest posts by Amy Hitchner
(see all)