This post was written by Beth Crist, Youth & Family Services Consultant.
The 2018 Colorado Teen Video Challenge has been exciting! The Teen Video Challenge, a national competition sponsored by the Collaborative Summer Library Program (CSLP), encourages teens to create short public service announcements that promote reading and library use over the summer to other teens.
In Colorado, there were excellent submissions this year as always, and we're pleased to announce the winner and runner-up:
Winner: Song Book by Alex Downing of the James LaRue Branch, Douglas County Libraries
2nd place: Become a Rock Star by the Teen Advisory Group of the Sam Gary Branch, Denver Public Library
You can view the videos below or on the Colorado State Library YouTube channel.
[YouTube video https://www.youtube.com/embed/ErdFztnSHxA is no longer available]
Seventeen states participated in the contest this year. To view this year's winning video from each state, please visit CSLP's website. All public libraries across the country can use any of these videos to promote summer programs, reading, and library use.
The winning videos illustrate the diversity of our nation and of the teens that create them. Whether produced by an individual teen, groups of teens, a teen library club or a teen school group, all exhibit creativity and illustrate quality work on the part of the industrious teen filmmakers. The videos communicate the 2018 CSLP summer program theme of music, with the slogan "Libraries Rock!", in a variety of creative ways. In addition to promoting reading and summer programs, it is clear from all these videos that teens strongly value their public libraries.
Congratulations to the teens that produced the winning and 2nd place videos for Colorado! We also want to thank all of the teens that shared their talents and creativity to create videos for the program this year, and to the many of you that promoted the contest in your communities.
Beth Crist
Youth & Family Services Consultant
Crist_B@cde.state.co.us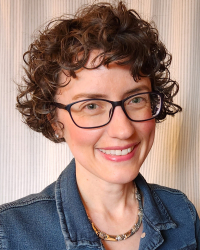 Latest posts by Amy Hitchner
(see all)